Though it feels like a series of rants, I don't mean to rant, nor make a series out of it. However, I can't help but express my frustration with another class I took this week, this time centered on helping people start a side business.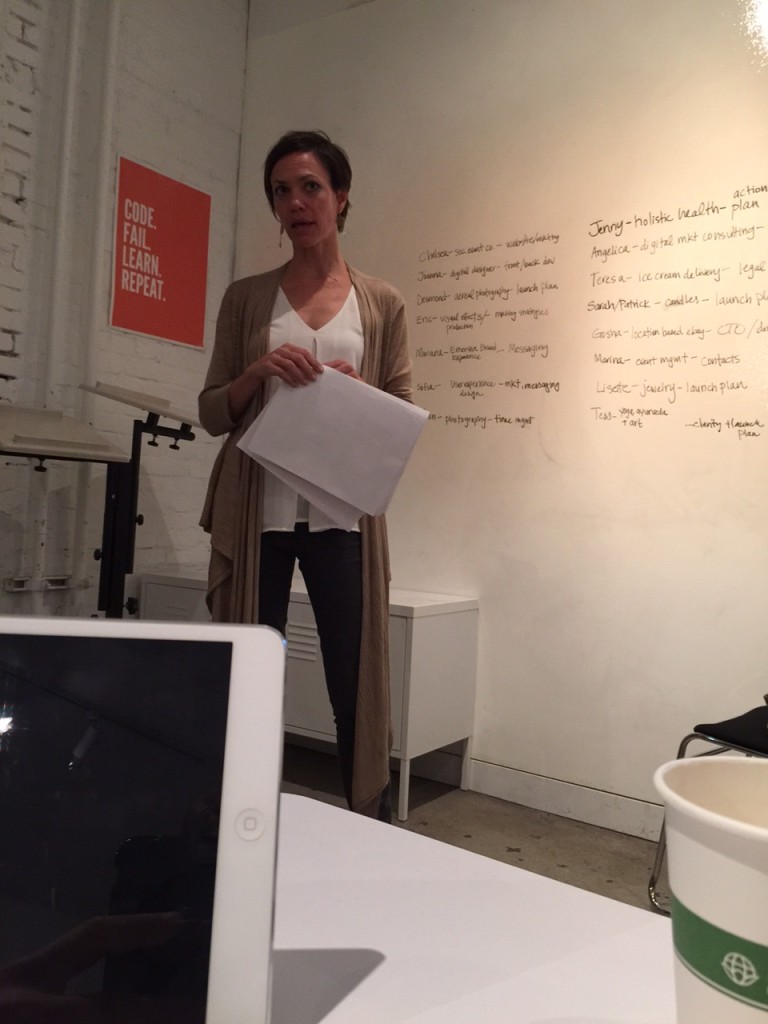 It was a class offered by General Assembly and it sounded cool – How to Start a Side Business. It was taught by someone who is a serial entrepreneur and claims to have started or help launch quite a few companies.
The class basically went off of a handout that provided 10 steps for launching a company. Over two hours, we basically just flipped through pages, did a few exercises (one of which included meditation that, for me at least, had no tangible connection to anything we were doing), and listened to the instructor talk.
The talk is what was least impressive. The instructor failed to impress me with any of her theory or examples from her own past. She could not remember names of companies, the things they did, the tools she pitched, or explain in depth the resources she was recommending. A brief conversation about SEO went nowhere, for example.
And she, on purpose, excluded one major topic – money! We were meant to have it figured out by then, she said. But that's often the biggest reason people cannot start or scale their business – they don't have the cash. It's one thing to build a proof of concept, or to launch a business where you are making something by hand on a small scale. But when you want to aim for something a bit more capital intensive, you need to know where to gain financing, so that you can pay for technology, tools and, most importantly, people.
When I asked her about how one gets developers, she told me that you either learn to code or hire one, which aren't really useful answers, unless you're talking to someone who has done literally zero research before. Given that every single person paid $50 for this two hour class, chances are, they all invested a lot of time into thinking about their idea and felt that they now needed to commit some financial resources to take their thinking to the next level.
This is where the class failed.
If it was a free class that was meant to give you some general direction about how to start thinking about your business, it would be fine. Or if it was described in a way that made it obvious to folks who have been pursuing their ideas for some time that this was too entry-level, that would be fair as well. Instead, it was a relatively pricey class that sold itself as something more advanced than it actually was, and this is what I take issue with.
Under-promise and over-deliver. That's a business mantra that GA should have stuck to.