Unless you live under a rock, or have Yahoo! set as your homepage (which is equivalent to living under a rock), you noticed this morning a funny little animation of the Google Doodle that introduced us to the company's new logo: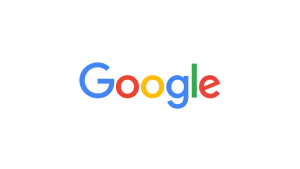 The introduction of the logo follows an announcement a few weeks ago that the parent company was rebranding into Alphabet, in order to better manage its ever growing portfolio of businesses, where Search is but one of the units (albeit one that funds the rest).
So, what's up with all of these changes? Why does the company feel it needs to spruce up its image? The official line from Mountain View is that this is not your dad's Google anymore. The range of services is huge and the company's old identity as a search platform is probably creating confusion internally, if not externally.
I don't really think that there is anything of substance to discuss here. Companies change logos all the time and many justify these changes with lofty statements about evolution, progress or vision. Just in the last couple of years, we saw Yahoo, eBay and even Facebook change or, at least, tinker with their logos. They are doing it to convey a sense of growth and maturity, though I would argue that maturity in the tech sector represents the opposite of growth (outside of Facebook, the other two companies have struggled to grow organically and have even been forced to shed some of its most profitable units, like PayPal).
Not surprisingly, Google is in a similar situation. It's a mature tech giant with a slowing growth in its core business. Its many bets in home automation, automotive, digital advertising and video, social networks, etc. have not yet paid off financially. As artificial as it may seem, changing the logo now may give investors a sense of momentum. God knows the likes of Mashable, Techcrunch and the imitators like CNN and Forbes will fall over themselves trying to cover this as actual news.
It's not.
Just like humans sometimes change their hair styles and wardrobes to project a new, more confident identity, so do brands (which are run by these same humans). The effect is timeless – especially among the chattering classes – who perceive surface changes to signify something more monumental.